34 * 22 * 7cm HUANGGUAN TOYS HG25 Mini Foosball Table Soccer Football Table Family Use Game
Are you so busy with work that you don't have time to hang out with your friends? Do you spend so much time on your phone that you rarely talk to people face-to-face? A foosball table will free you from the electronic world, bringing you and your friends / families some truly fun and quality bonding time.
Foosball is an enjoyable and challenging sport that requires and increases your dexterity, power of concentration, patience, judgement and team spirit. It's good for both physical health and strategic competence, and it's one of the quickest ways to get you acquainted with your colleagues, classmates, or any new friends. The table also can be a cool gift to your teenager kids.
Made of sturdy medium density fiberboard and steel rods, our foosball table will bring you and your friends long lasting fun.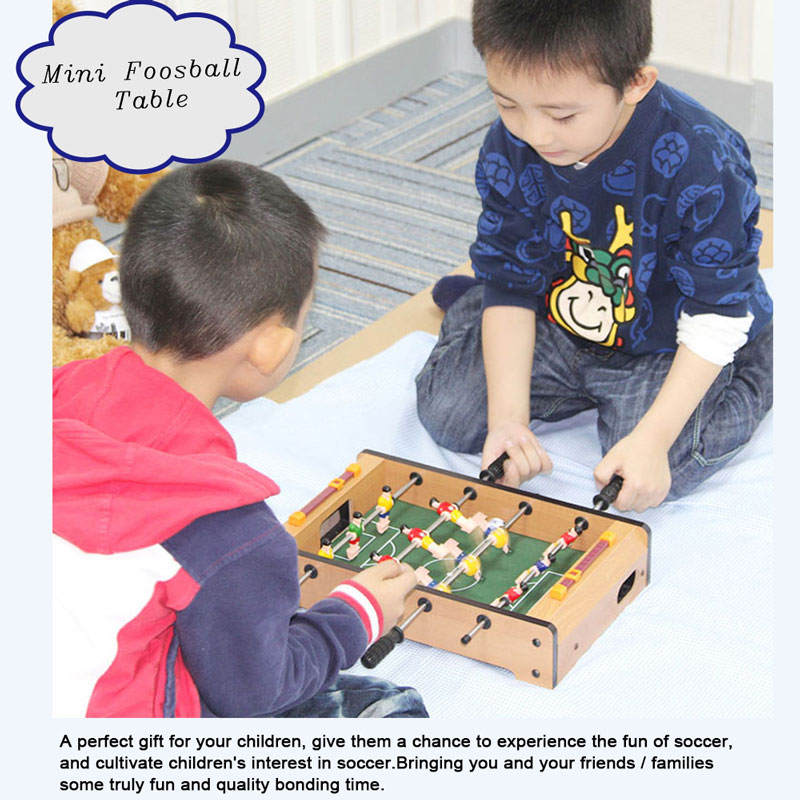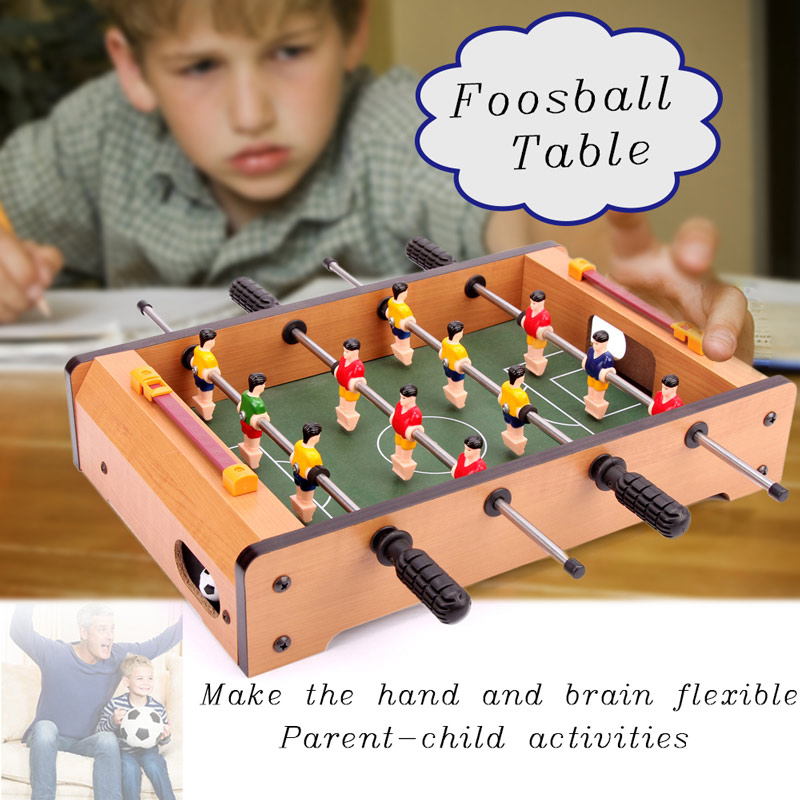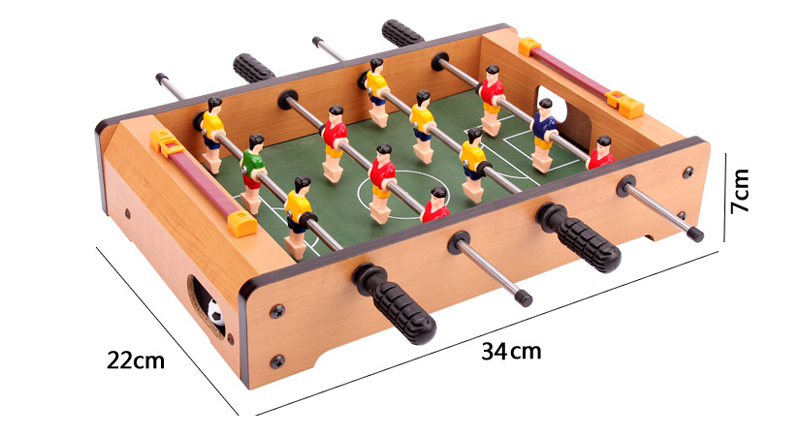 Features:
Quick, easy assembly soccer game table, and score markers for each goal.
360° rotated built-in soccer figures, 4 rows, 3 players each row, 2 rows for each team.
Suitable for indoor & outdoor, play in any place with a table or flat surface.
Mini size, won't share too much space of your house and convenient storage.
Different color teams, easy to play, bring fun and attract children's interest in soccer.
A perfect gift for your children, give them a chance to experience the fun of soccer, and cultivate children's interest in soccer.
Specifications:
Brand: HUANG GUAN TOYS
Item name: Mini foosball table
Item NO.: 25
Product size: About 34 * 22 * 7cm
Use age: Over 3 years old
Package Information:
Package size: 35.5 * 22 * 5.5cm / 13.9 * 8.6 * 2.16in
Package weight: 1082g / 2.38lb
Gift box package
Packing include:
1 * Soccer Table Kit (unassembled)
2 * Score Marker
2 * Soccer Ball